Ukrainian type designers often emphasize the historicity of letters. And we are no exception.
We have been working with letters for about 12 years and we always love receiving orders for Cyrillic — here we can show all our knowledge about Cyrillic in some specific work.
For inspiration, very often we look at historical samples of such Cyrillic handwritings as: Ustav (pic.1), Napivustav (pic.2), Vyaz (pic.3) and Skoropys (pic.4).
We, Ukrainian designers, have long set a course to distinguish our Abetka (alphabet) from the Russian alphabet by focusing on the historicity of the Cyrillics. Nevertheless, we make it modernized, we work with it as with a living organism.
In these sketches (pic.5) we just wanted to demonstrate the "Ukrainianity" of the Cyrillic lettering. It is written here "АБЕТКИ" ("Abetkи")—alphabettes in Ukrainian.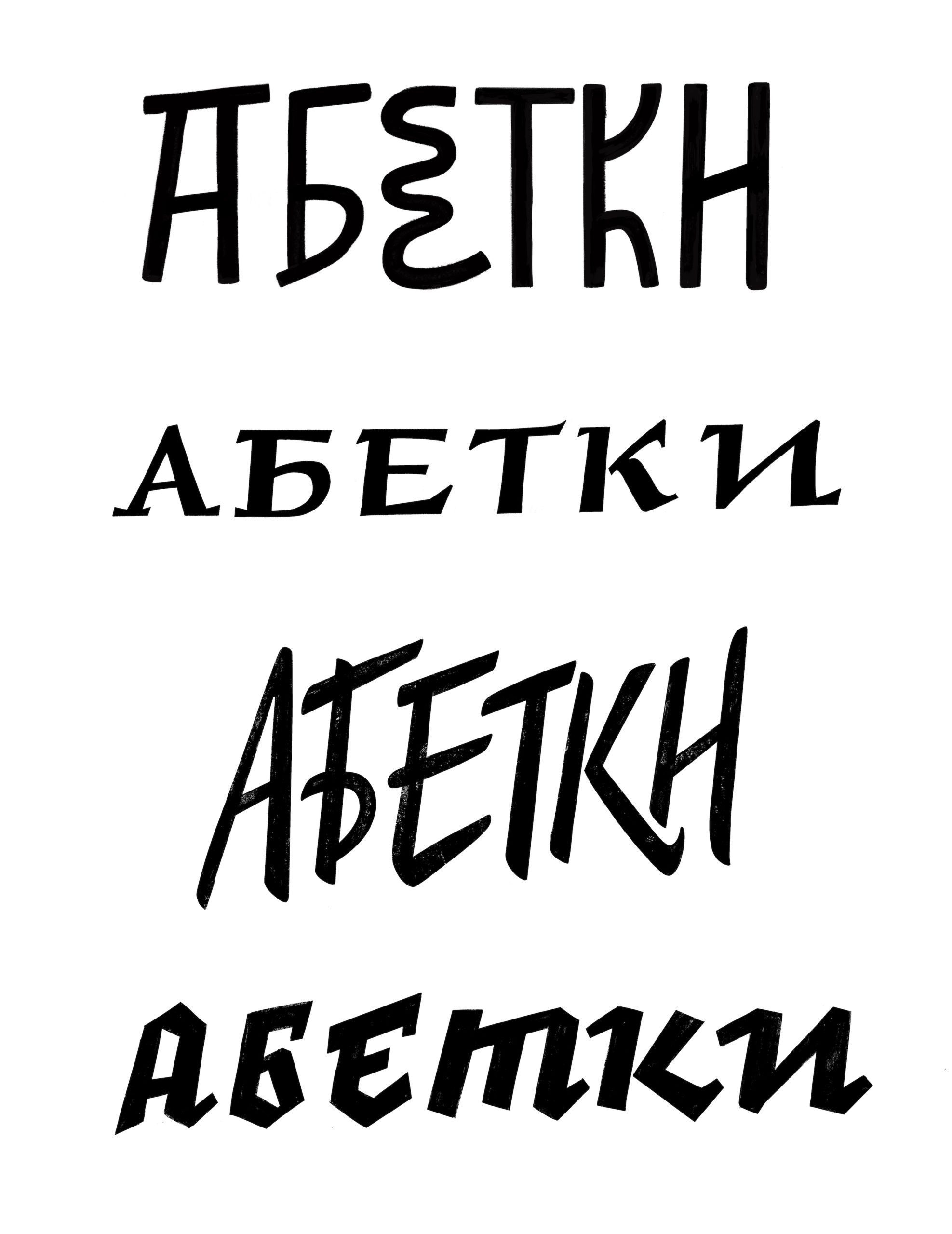 We are now in Ukraine and, as you know, there is a war. Unfortunately, there is no way to write this word in a calligraphic way, as we love and know how to do (see our Instagram profile: @vikatavita and website: vikavita.com).
Therefore, the lettering was done on the iPad in between running into the bomb shelter and after that there was work on the vectors.
Thanks for attention! And greetings from Ukraine💛💙