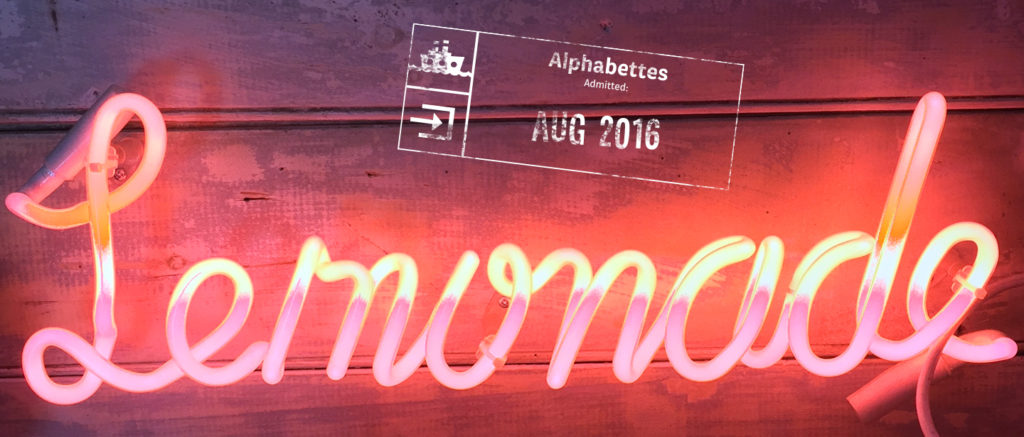 The British have coined a (rather depressing) term for a vacation spent in the UK rather than travelling abroad: staycation. Last weekend I decided to make the most of my own "staycation" and, on a typical rainy and gloomy summer afternoon in London, I took the Victoria line up to its very end, all the way to Walthamstow, to finally visit God's Own Junkyard.
I first heard about God's Own Junkyard when it shut down. It was around three years ago, when I received a petition to save it, passed along by one of the designers who I worked with at the other end of the Victoria line. That's when I learned about the place's existence: a collection of neon signs tucked away in North London, which risked being lost as the land where it sat was sold to property developers (also very typical: there's more than rain to make this a very London story). Luckily, they were able to find a new home for the collection in the same neighbourhood, and in a larger space.
It now stands in an industrial estate, next door to a gin bar. Walking in from the grey surroundings and even greyer skies, it's impossible not to smile under the multicoloured blinking lights. There are bright illuminated signs, mostly neon, scattered from floor to ceiling, and it's a joy to take your time and explore. There's a café and bar inside (wonderfully named "The Rolling Scones Café"), with seats scattered around the space, so you can sit, have a drink and just let your eyes wander while listening to 1960s Rock and Roll. There's also a cool little garden at the back, which is probably lovely if you're lucky with the weather.
The owners are a family that has been in the neon business for three generations. The man behind the collection was a designer called Chris Bracey, who was also responsible for most of the neon signs in Soho, the neighbourhood in Central London famous for its (often seedy) nightlife. Indeed, walking into God's Own Junkyard today, it's possible to recognise some of Soho's signs, announcing sex shops and dancing girls. Sleazy as they may be, it's also refreshing to see this side of Soho preserved here, as the neighbourhood has been fighting to survive and keep its identity in recent years, as property developers close in around the area.
Aside from the sex-related signs, there are pieces that have been made as movie props (I spotted The Sopranos' "Bada Bing!"), some that have been salvaged from store fronts, as well as some scattered kitsch paraphernalia that adds to the atmosphere, such as huge disco balls that reflect the signs and sparkle with light.
The collection has also been used for fashion shoots and filming locations, and they still have a neon factory down the road that makes custom signs. You can also rent or buy several of the signs on display. Unfortunately, the gorgeous LIDO sign, at £2500, was quite over my budget. But until I can afford to bring any of these signs home, there is just so much to soak in that I know it's worth visiting this London gem again and again, just to grab a drink and enjoy the light show.
This post is part of ​Greetings from, a series in which Alphabettes share typographic curiosities from around the world. Look out for a passport stamp in the photos to spot posts from the series, or read them all here.