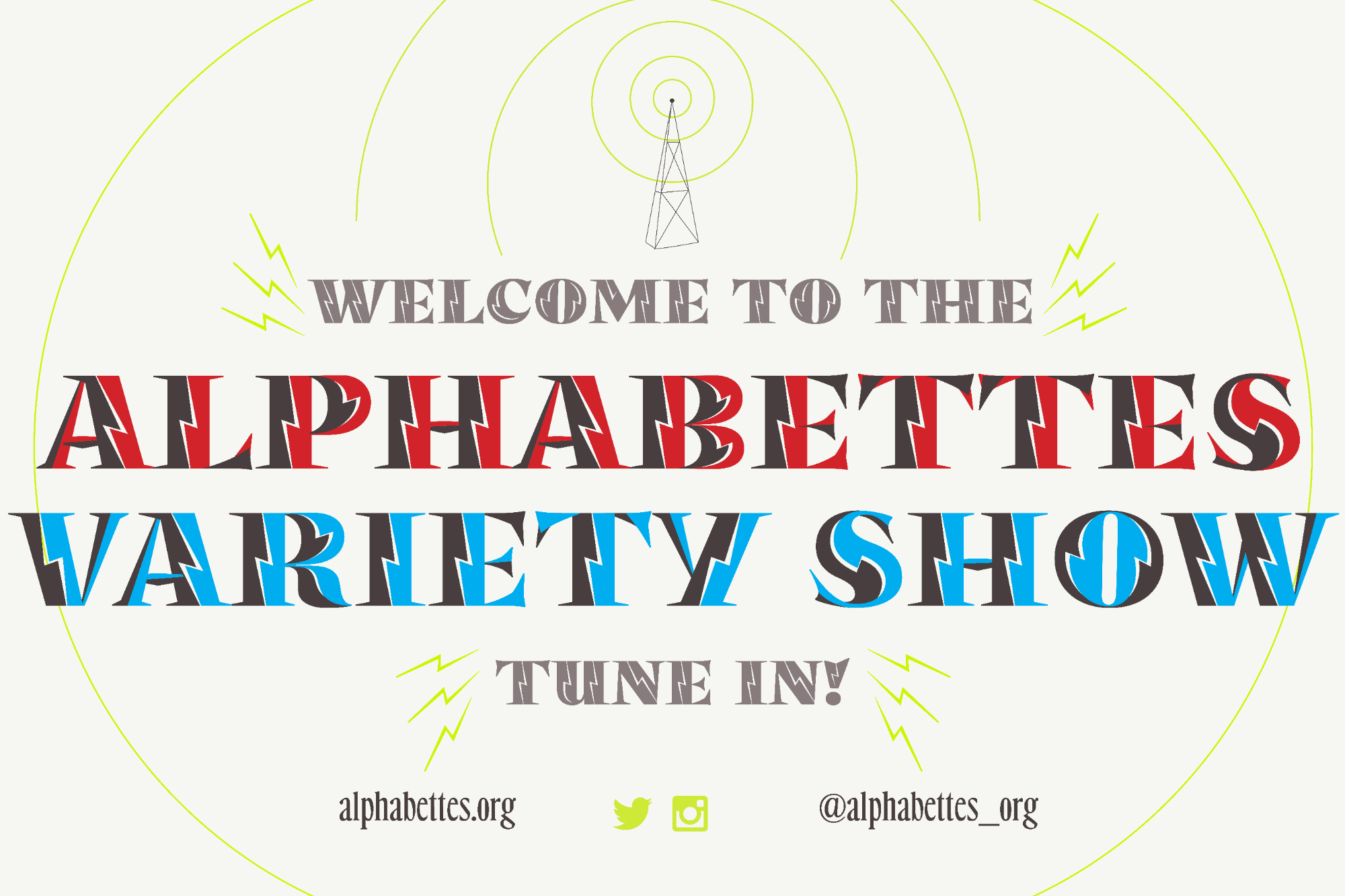 UPDATE: Here's a link to the recorded live show:
That was fun! Let's do it again sometime.
The @alphabettes_org Variety Show going down in the #TypeLab right now, with a live podcast: https://t.co/4e9PTDh12l pic.twitter.com/GafgQGDRCZ

— Typographics (@TypographicsNYC) June 18, 2016
Saturday, June 18, 2:30-4pm EST, TypeLab at Typographics 2016
Inspired by the traditions of vaudeville and the Victorian music hall, radio and television variety shows feature a lively smattering of musical medleys, dance routines, comedy acts, and star-studded guests. We're taking this fun format to the TypeLab at Typographics that will include live commentary, short interviews, and a few other surprises up our collective sleeve. Can't make it to New York? Here's the best part: we'll be live-streaming the Variety Show right here, starting promptly at 3pm EST:
Tune in!
Members of the network will also be on hand from 2:30-4pm to provide short mentoring sessions as part of the Alphabettes Mentorship Program. Stop in to talk about your portfolio, public speaking or writing ideas, career goals, or let us know if you're interested in becoming a mentor. Alphabettes will be standing by.
Banner designed by Elizabeth Carey-Smith, featuring Ksenya Samarskaya's typeface Blesk.